13-year-old violinist Leia Zhu and her 12-year-old brother Leo Zhu made a short film during quarantine, which has been shortlisted in the Cinemagic Belfast Young Filmmaker 2020.
Cinemagic is the largest film and television festival designed for and by young people in the UK and Ireland. Around 40,000 young people (aged from 4-25) participate in Cinemagic events in Belfast, Dublin, London, New York and Los Angeles each year. Since it was established Cinemagic has engaged with almost 1 million young people.
 How did you feel about your film being shortlisted by this prestigious award?
Leia Zhu: It was totally unexpected, but a wonderful surprise. The narrative was my own experience. I am pleased for this screen opportunity that it will increase the numbers of people who'll see this short film.
Leo Zhu:  This shortlist means so much to us, considering we only just started making this kind of film, I clearly remember our first production was made and uploaded on Youtube on 26 June. It gives us such a confidence boost.
Q: How did you come up with the idea of making this kind of film? I've heard the shortlisted film was a news programme which I assume it is not common among young people? 
Leia Zhu: During quarantine and the summer holiday period, there has not been as much going on when you are stuck in the house day in and day out, apart from our disciplined violin practice. Leo and I have always had a great interest in film making and we also love the latest technology, involving all sorts of computer programmes, software etc.
Leo Zhu: As on-location shooting was almost impossible, we still wanted to do some filming which needed the minimum requirement of going outdoors. Then we came up with the idea of making news programmes. With the help from our parents, we set up a home studio and began production. It was a fun-filled project for us, we saw it as a bonding activity because we share the same passions and interests.
Q: How did you prepare yourselves for the production?
Leia Zhu: We learned about every single step in filmmaking as independent producers, editors as well as presenters. This includes a choice of topics, conducting research, storyboard, script, scheduling the shoot; all stages of production including camera, sound and lighting, green screen, studio setting, OBS setting; as well as post-production video editing, sound mixing, video release. Also, we learned onscreen presenting techniques, setting up autocue/teleprompter, studio shooting, vocal and script delivery.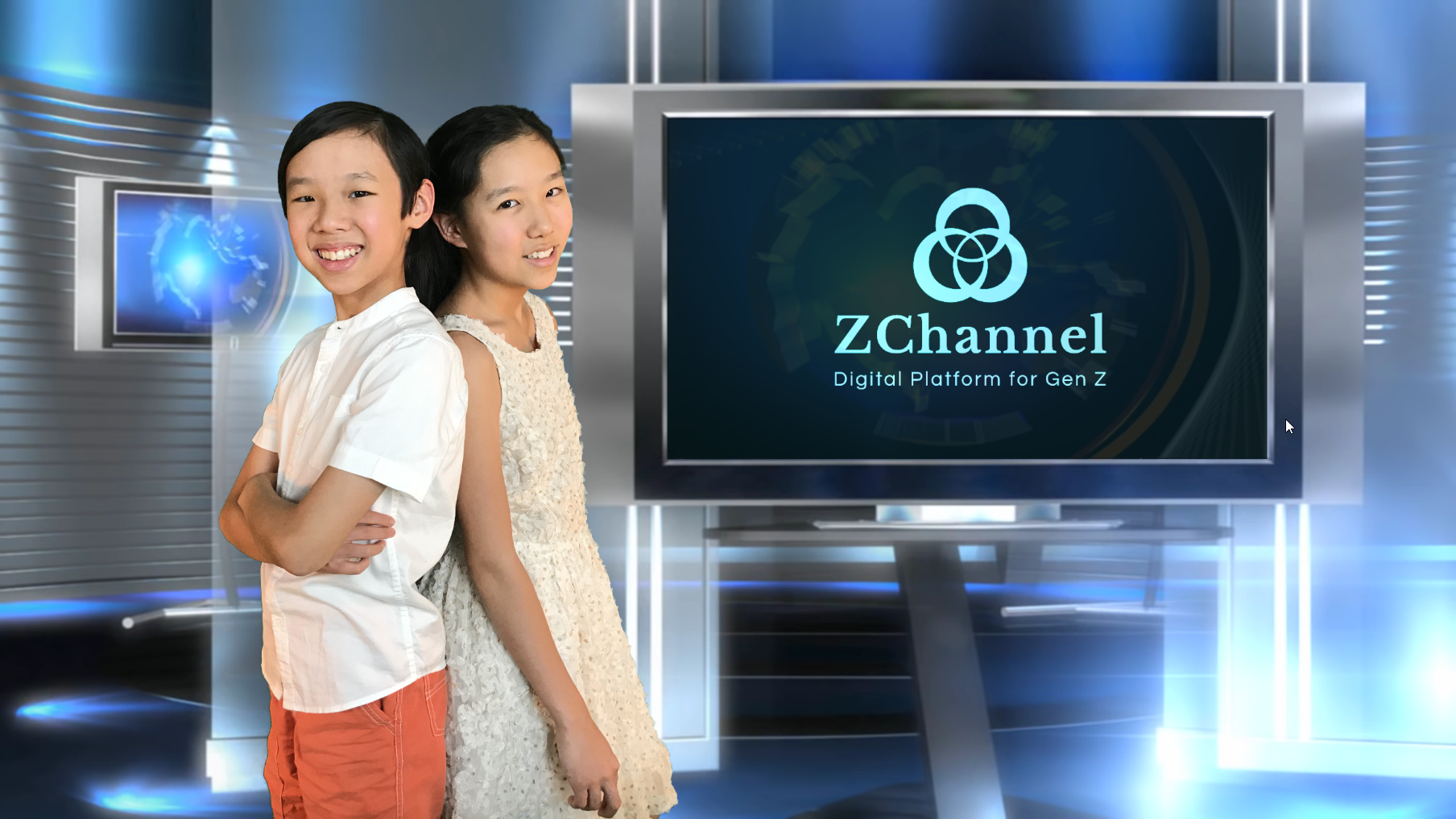 Q: That sounds rather complicated, isn't it?
Leo Zhu: It may sound complex, but we enjoyed every aspect of the process! When you do something you love, you don't find it hard.
Leia Zhu: We still have much to learn. Making films is like making music, is a lifelong artistic learning process which is never ending. But we have equipped ourselves with some core training, and this gives us the freedom to learn from the practical work and to build on our knowledge, technically and artistically.
Just like in violin playing, if you have a solid foundation of scales and arpeggios, you find learning a new piece is much easier because the 'technical stuff' in the piece is no longer an obstacle. The technically difficult pieces are only learned through practice. The next level is about how artistically you invest a piece of music with your emotions; this is a lifelong pursuit.
Q: Tell us more about the news programme and shooting you've done?
Leo Zhu: Our news programme covered the widest array of subjects. For example, 3D printing, summer holiday during the lockdown, university applications during the pandemic, hot future jobs, Wimbledon this year, BBC Proms in lockdown and other topics related to current affairs which reflect our generation or interests.
Leia Zhu: From the very beginning, we had a truly clear vision. We wanted to create a digital platform lead by Generation Z and for Generation Z which reflects who our generation is. Our contents have a specific focus on youth culture, youth empowerment and social change, while also bridging the gap between generations. From content creation to final production, everything is done in house. We would like to expend this one-stop service to our customers in future.
Q: To most people, you are known for your musical achievements, is that correct?
Leia Zhu: Two years ago, Leo was awarded as the youngest ARSM Diploma Holder on the violin at the age of 10. I am enormously proud of him.
Leo Zhu: Last year at the age of 12 Leia became the youngest artist represented by the prestigious agent HarrisonParrott. Normally she has a remarkably busy schedule of violin concert engagements around the world. Then the pandemic hit globally, like many other musicians, all concerts had to be cancelled. But one of the positive outcomes of this rather unfortunate crisis is we are doing this cool filming project together and we seriously get our teeth into it. Of course, practising the violin continues as ever.
Q: How did you come to make your shortlisted film? Would you please tell us more about it?
Leia Zhu: The idea of a programme about Ida Haendel came to me because of her sad death. Ms Haendel was known as one of the supreme violinists of the 20th century. I was fortunate to meet her personally between my concerts in the USA two years ago and I had the privilege of playing for her. She was so encouraging, with an incisive mind and sharp sense of humour.
When I heard the news of her death, this made me extremely sad and I wanted to pay tribute to her in some way. She touched many people during her exceptionally long career, and it is so fortunate that there are recordings of her wonderful playing, even when well into her eighties.
Despite the vast difference in our ages, we made a strong connection and she made such an impression on me. This initiated the idea of this film, showing how her influence continues – she will forever be in my heart and, I believe, in the hearts of all who met her or had the opportunity to hear her play or listen to her immense talent.
This is what I wished to convey in my film Forever in Our Hearts. This was to show that the effect of such wonderful music and those who can perform it are ageless and timeless and a bridge between generations. We did not make the film with any idea of an award. This came as a total surprise, a wonderful one, as it will increase the numbers of people who will see the tribute to Ida.
Leo Zhu: When Leia shared her thoughts with me, I immediately showed my support. We dug out some archived footages which was filmed two years ago when Leia met Ida in Miami, then we had a discussion about how to make the shooting. The film/production was undertaken on the same day as the news of her sad death came through. We were working on a very tight schedule. because we didn't want any delay for our tribute. The entire production took us 2 hours. I would like to think we have done it in a very respectful way and in such a short space of time. We hope all the Ida fans remember her as this very great personality which is how we see her.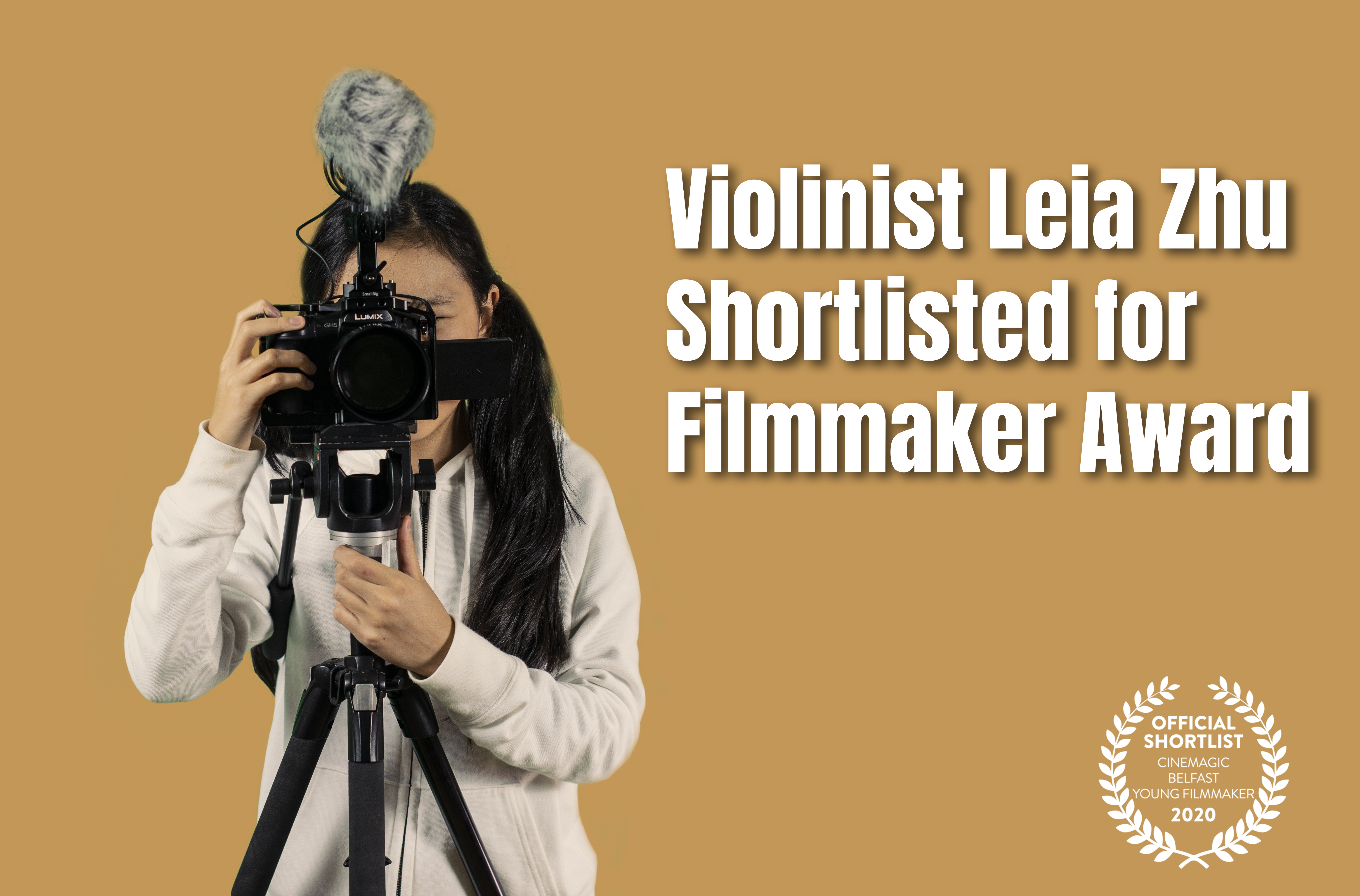 What was your role in this shortlisted film?
Leia Zhu: In this film, I was the director, producer, narrator as well as editor.
Leo Zhu: I oversaw the lighting and sound, autocue, greenscreen, studio setting/running, camera and OBS.
Congratulations on your achievement, any future plans?
Leo Zhu: I have a special interest in 3D animation, that might be an area I want to explore. And of course, in combination of classical music! .
Leia Zhu: I would like to test out music video production. It would be fun. Other area like making classical music related documentary is also on my list. We have already been approached by some industry professionals, with some projects in discussion.
Cinemagic Young Filmmaker celebrates the creative work of Young Filmmakers, 25 and under, from showcase over 150 of the best shorts on QFT Player. Leia and Leo's short film forever in our hearts will screen in the UNDER 18 PACKAGE 2.
The winning films of the year will be announced during a virtual online awards ceremony on Sunday 1st November at 7.00pm on Cinemagic's YouTube Channel 'Cinemagic TV'.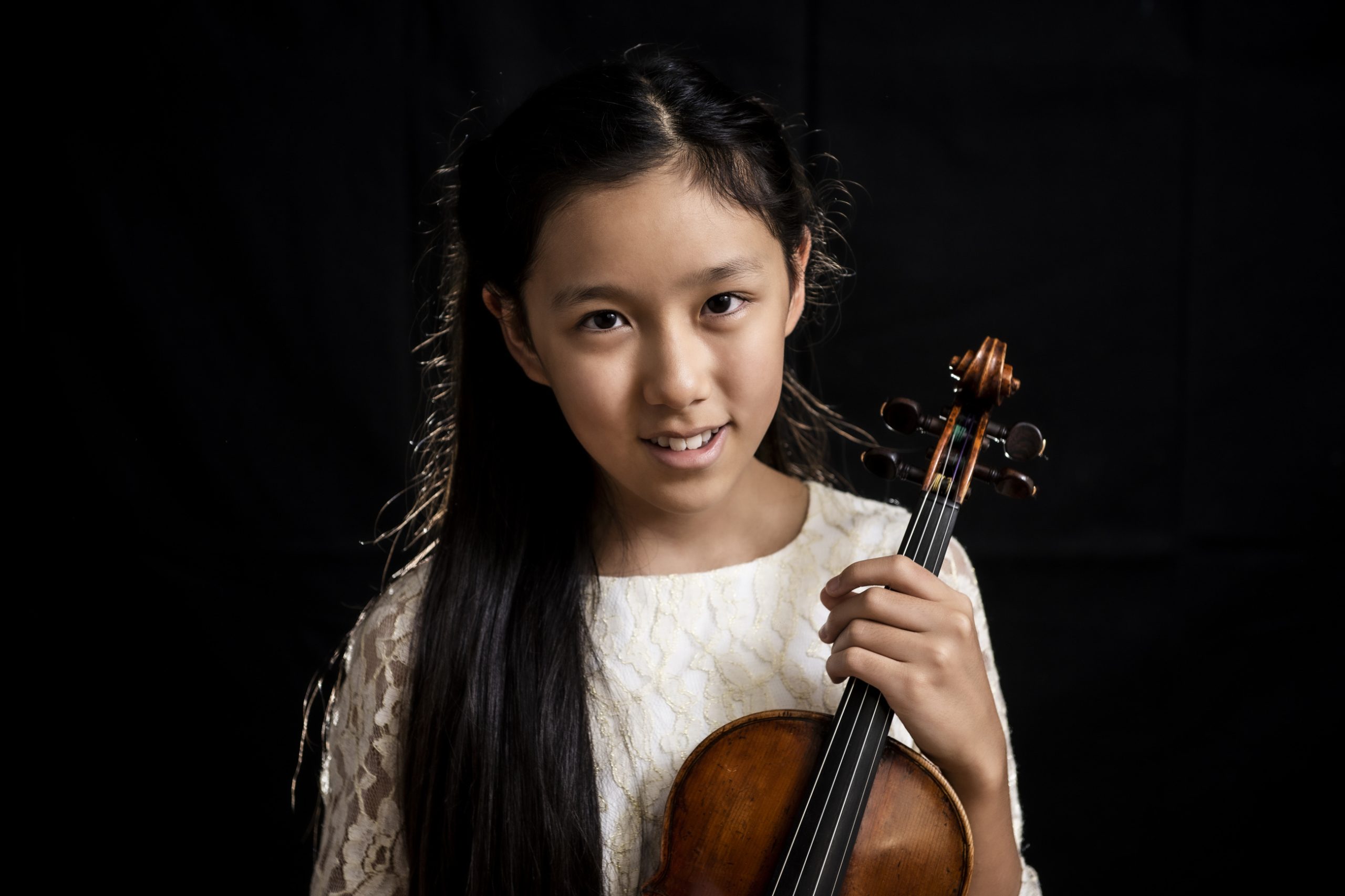 Leia Zhu
is the youngest artist represented by the prestigious London based agent HarrisonParrott since the age of 12.
As a soloist, Leia has performed with prestigious ensembles and orchestras across the globe in more than 16 countries, including Festival Strings Lucerne, Mariinsky Symphony Orchestra, Zurich Chamber Orchestra, Russian National Orchestra and the National Orchestra of Belgium. Her musical journey has also taken her to major concert halls such as the Royal Festival Hall, Barbican Centre, Brussels' BOZAR, Berliner Philharmonie, KKL Lucerne and Moscow's Tchaikovsky Concert Hall. Leia has performed at prominent festivals of Salzburg, Lucerne, Rheingau Musik, Mozartfest Würzburg, White Nights, Musical Olympus and Trans-Siberian Art, to name but a few.
Her upcoming highlights include a recital at the Tonhalle Zurich and multiple engagements with the London Mozart Players as well as with Lucerne Symphony Orchestra and a tour of South Africa.
Watch Leia's performance of Dvorak Romance for violin and orchestra with English Chamber Orchestra  at London Cadogan Hall  just before lockdown.